Have you ever noticed those slender bottles at the end of the wine aisle and wondered what they are? Maybe you've even picked up a bottle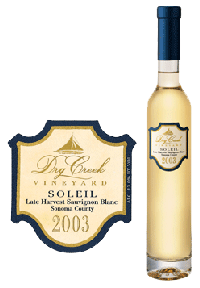 and noticed it says Late Harvest Riesling or Late Harvest Zinfandel. What does that mean and how what makes them so special? Read on to learn more about the sweet, sweet world of late harvest wines!
What the heck is late harvest?
Late Harvest means exactly what it sounds like- the grapes are left on the vine longer than usual and picked later in the harvest season. By leaving the grapes on the vine, it allows them to generate higher sugar content. This higher sugar content usually means sweeter wines.
Wine for Real People Translation: Late Harvest = Dessert Wine
It should be noted that Late Harvest is a category term applied to a number of different types of wine. Below are some terms that you should know.
Noble Rot (Botrytis)- One of the effects of leaving grapes on the vine for so long is that they become infected with a mold called botrytis (pronounced beau-try-tiss). As gross as that sounds, this is actually a good thing, hence the nickname noble rot. Botrytis basically sucks all the moisture from the grapes, essentially turning them into raisins. The net effect of this is that the sugars become so concentrated that when you make wines from grapes with noble rot, the wine is a super-sweet, delicious dessert wine.
Sauternes- The region that is most famous for producing late harvest dessert wines is Sauternes (pronounced saw-turn) in France. Remember that you won't find the the words late harvest on the label. You won't even find the grape varietal (Check out the post of how to read French wine labels for more help here). All you need to know is that Sauternes wines are some of the most elegant and sought after dessert wines in history. They're usually characterized by a balance of sweetness and zesty acidity with notes of honey and stone fruit (think peaches and apricot). If someone offers you a glass of Sauternes after dinner, take it!
Tokaji- Another region known for it's sweet wines in Tokaji in Hungary. Tokaji (pronouced toe-koy) wines are made from grapes infected with noble rot. Their most famous sweet wine is Tokaji Anzu which can offer citrus and mineral notes to compliment the sweet stone fruit flavor profile.
Ice Wine- Popular in colder regions like Canada and Germany, ice wine is made from grapes that are picked and pressed while still frozen.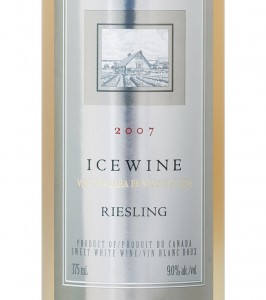 This natural freezing process concentrates the sugar within the grape. Once the frozen water crystals are removed, what's left behind is a very concentrated, sugary juice that's perfect for making sweet wines.
I hope that you realize that wine isn't just to be enjoyed with dinner. There are a number of great options for dessert.
Wine for Real People Tip: When pairing wine with dessert, you want the wine to be as sweet or sweeter than the dessert.
Now that you have a basic overview of the different types of late harvest wines, go out and try a few!