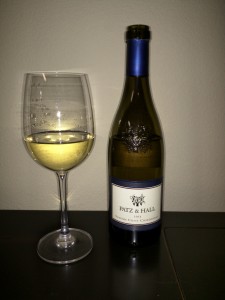 Patz & Hall Chardonnay 2013- $30
Five Word Summary: Great value, crowd pleasing Chard.
This wine is made from 100% Chardonnay grapes from the Sonoma Coast AVA.
Northern California is world famous for their high qualiity wine, partcularly Chardonnay. It's the #1 planted white grape in the region. With so many quality vineyards trying to stand out from the crowd, the style of Chardonnay produced here is more reminicent of a butter bomb infused with heavy oak than Chardonnay. In many circles, New World style Chardonnay are very polarizing. Either you love them for the intensity and bold flavor profile, or you hate them because they are too cloying and overwhelming on the palate.
My answer? Turn to Sonoma, my friend.
Though the region may not as well-known as neighboring Napa, many feel that Sonoma wines have a variety and palate that is not found there. A little more delicate and refined, I find that Sonoma Chards provide more balance and tend to be a better value. Think New World style with a little more elegance and restraint.
In a region known to produce some really high quality Chards the 2013 Patz and Hall Sonoma Coast Chardonnay is, in my opionion, one of the best values coming from this region.
What does it taste like and what kind of value can you expect from this bottle? Read on the find out.